Beginner Embroidery Workshop 11/10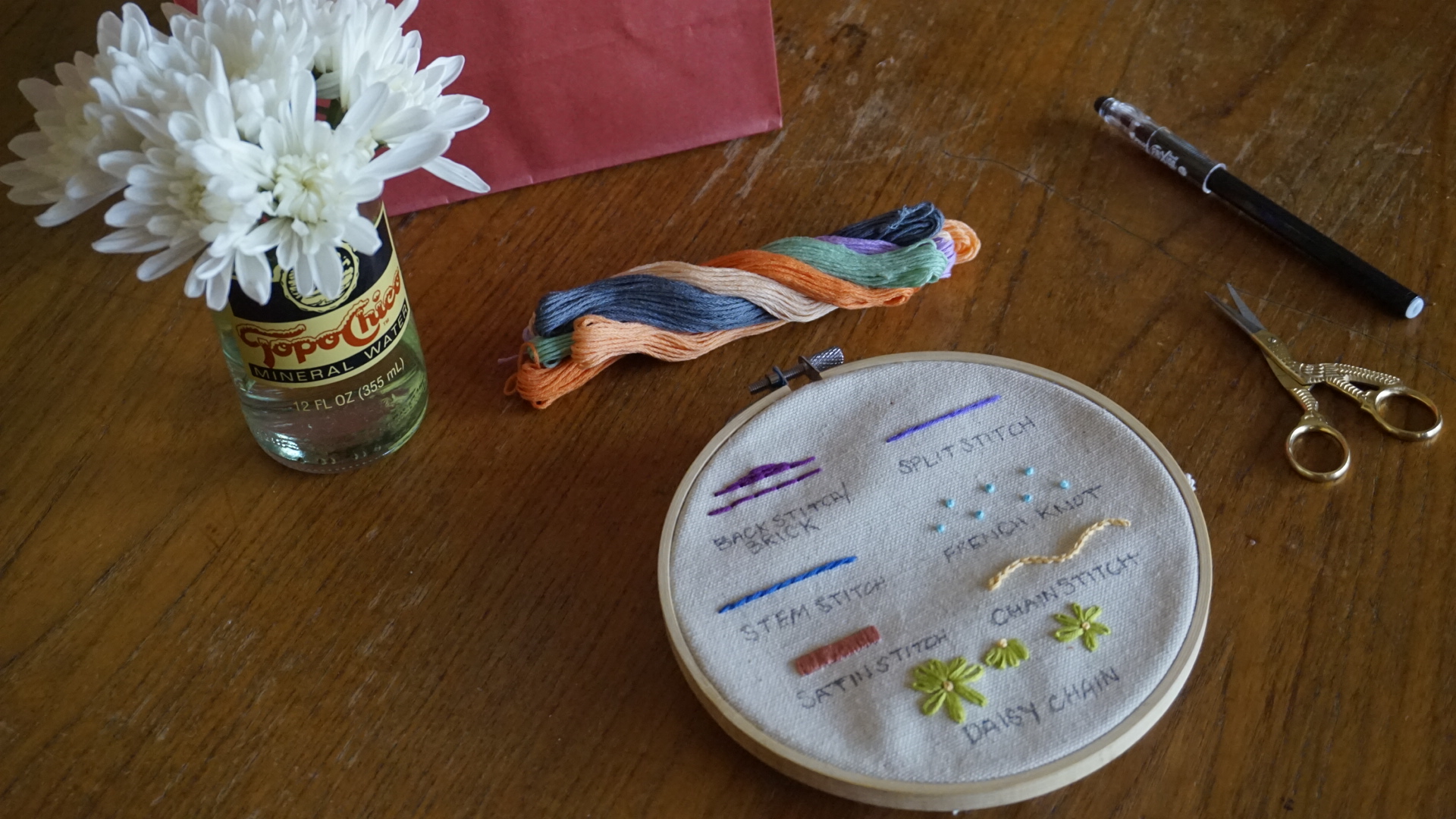 Beginner Embroidery Workshop 11/10
One ticket for our November 10th embroidery workshop.
Time: 2-5pm
Location: 2 blocks from North Star Mall, address to be emailed before class.
Ticket includes:
- 3 hours of instruction
- Embroidery kit (hoop, thread, needles, nippers, and fabric pen)
- One bandana to embroider at the end of class.
- Tips & Tricks take home packet, and descriptions of all the stitches we will learn.
Lauren Gonzalez will lead a workshop featuring her favorite way to up-cycle and breath life into old clothing: Hand Embroidery. Embroidery has been around forever, literally. It's roots are ancient, with every culture having some form of it in their textile art history. It has had a resurgence in the last few years with fiber artist all around the world using thread as their medium.

Workshop participants will learn 7 basic stitches and take home an embroidery sample. For the last hour of class we will embroider on a bandana (provided) or an item of clothing you bring in. We will also learn how to choose which fabrics to embroider on, prepare a hoop, thread a needles, and talking about drawings vs transferring designs onto clothing.

Each participant will be provided with a embroidery kit, scrap fabric to practice with, and all are encouraged to bring one denim or cotton item to embroider on. Please note that items such as hats, bags or knits will be very difficult to embroider on for beginners and are not recommended for this class.

This workshop is 3 hours long, snacks and refreshments will be provided. Cost of workshop includes all materials and an embroidery kit and packet to take home.